Admiral supports nearly twenty languages, which a visitor will see based on their browser's language settings.
Overview
When an adblock-using visitor is served an adblock recovery message, the visitor may click on "Disable my adblocker" (or a similar CTA text) to learn how to add the website to their own personal allowlist.
After clicking this button, the user will see detailed instructions on how to disable their adblocker and add the website to their allowlist. As you can see in the image below, every adblocker has its own specific instructions.
For visitors' using a browser set to a non-English language, we support allowlist instructions in many languages.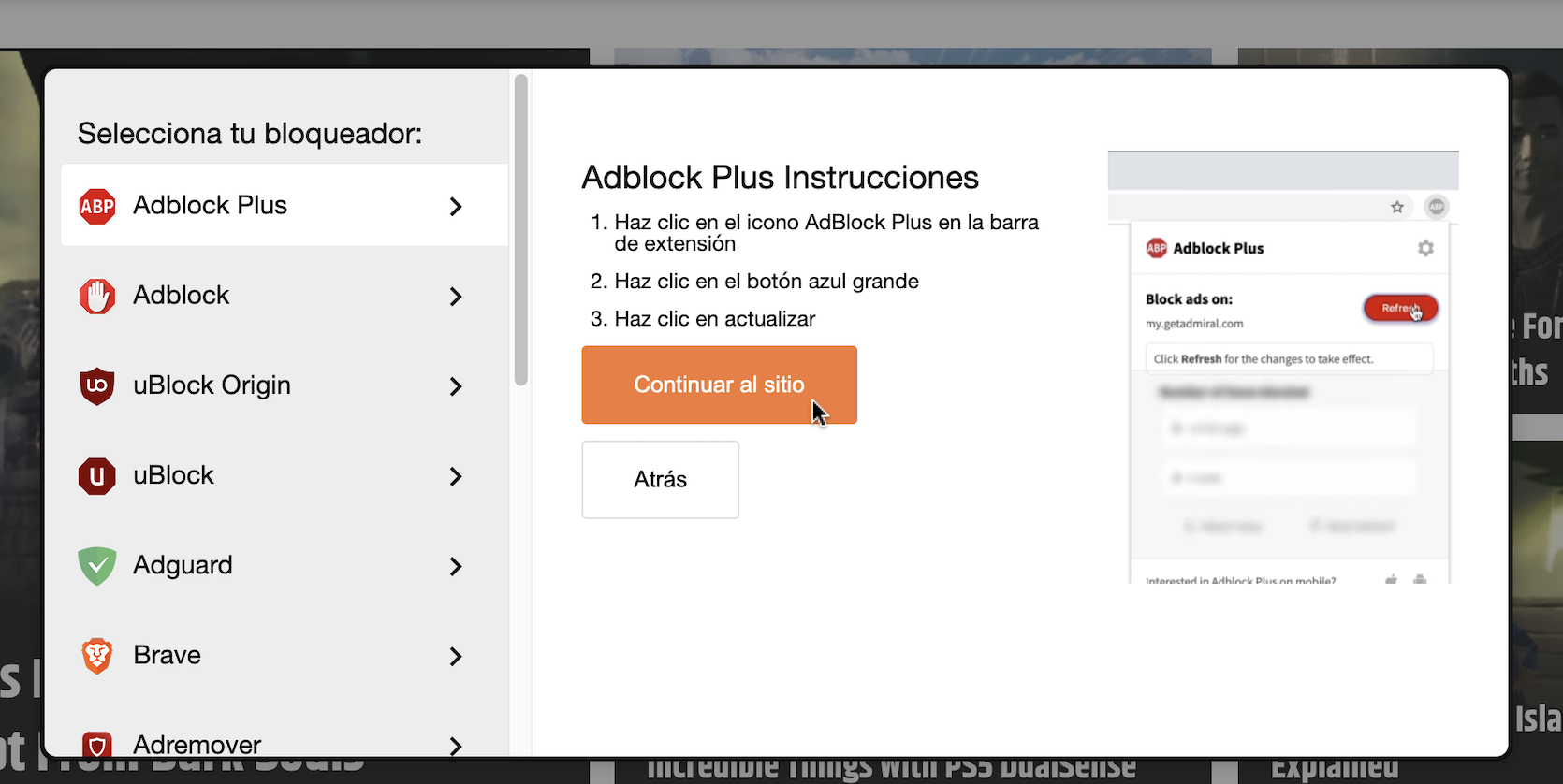 List of Supported Languages
Currently, we support the following languages for allowlist instructions:
Arabic
Chinese Simplified
Chinese Traditional
Czech
English
French
German
Hebrew
Indonesian
Italian
Japanese
Persian
Polish
Portuguese
Russian
Spanish
Turkish
Vietnamese
Frequently Asked Questions
My website's visitors need instructions in a language Admiral does not currently support. What can Admiral do?
Please click on "Contact Support" and fill out a form, requesting we support that language.
If an American whose browser language is set to English travels to a non-English speaking country, will that person see the allowlist instructions in English?
Yes, because their browser language is set to English. A visitor will see allowlist instructions in the language they have selected (or defaulted to) in their browser's language settings, as long we support their language.
Will my adblock recovery engagement message also default to a the visitor's browser language?
While the language of allowlist instructions is automated, the language of the original engagement message is not automated. You can add your own translation of your engagement message within the Design module (Message tab).