How to target visitors viewing your most popular articles and how to view your articles' analytics.
Overview
Popularity Targeting allows you to use your most popular content as a tool to your advantage. With this feature you can target a Journey message exclusively to visitors who are viewing your site's most popular articles (up to twenty articles).
Visitors who are engaged while trying to view a popular article may be more likely to turn off their adblocker or agree to an offer than a visitor engaged on, for instance, the homepage.
Create a Journey with Popularity Targeting
Click on the Journey tab in your dashboard.
Click on Get Started.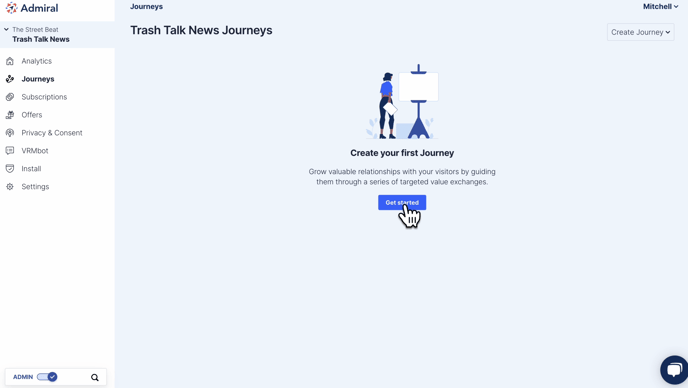 Now use the preset Journey menu to select the ask or offer you would like to show visitors who are viewing popular articles.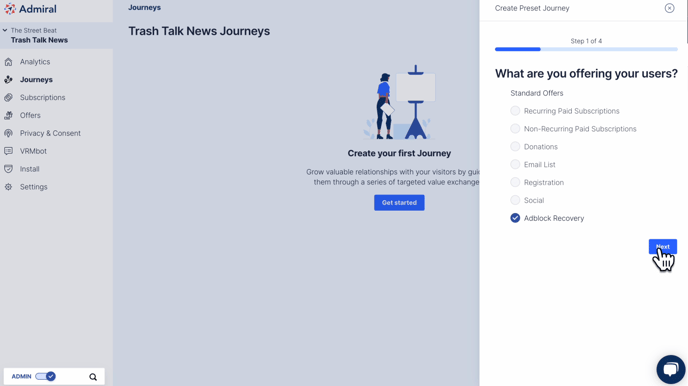 Select the time in which this offer should appear. You can select a date range in which this Journey will be active. You can also select the days of the week in which this offer should appear (for example, Saturday and Sunday only).
Now select the level of performance. This mostly has to do with the frequency in which you will engage visitors. Once the Journey is created, the frequency can be edited to meet you needs.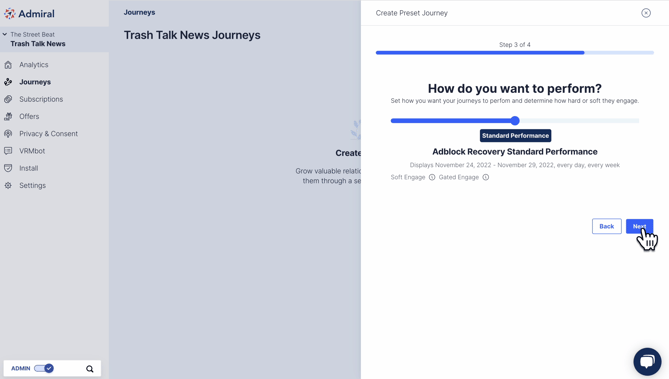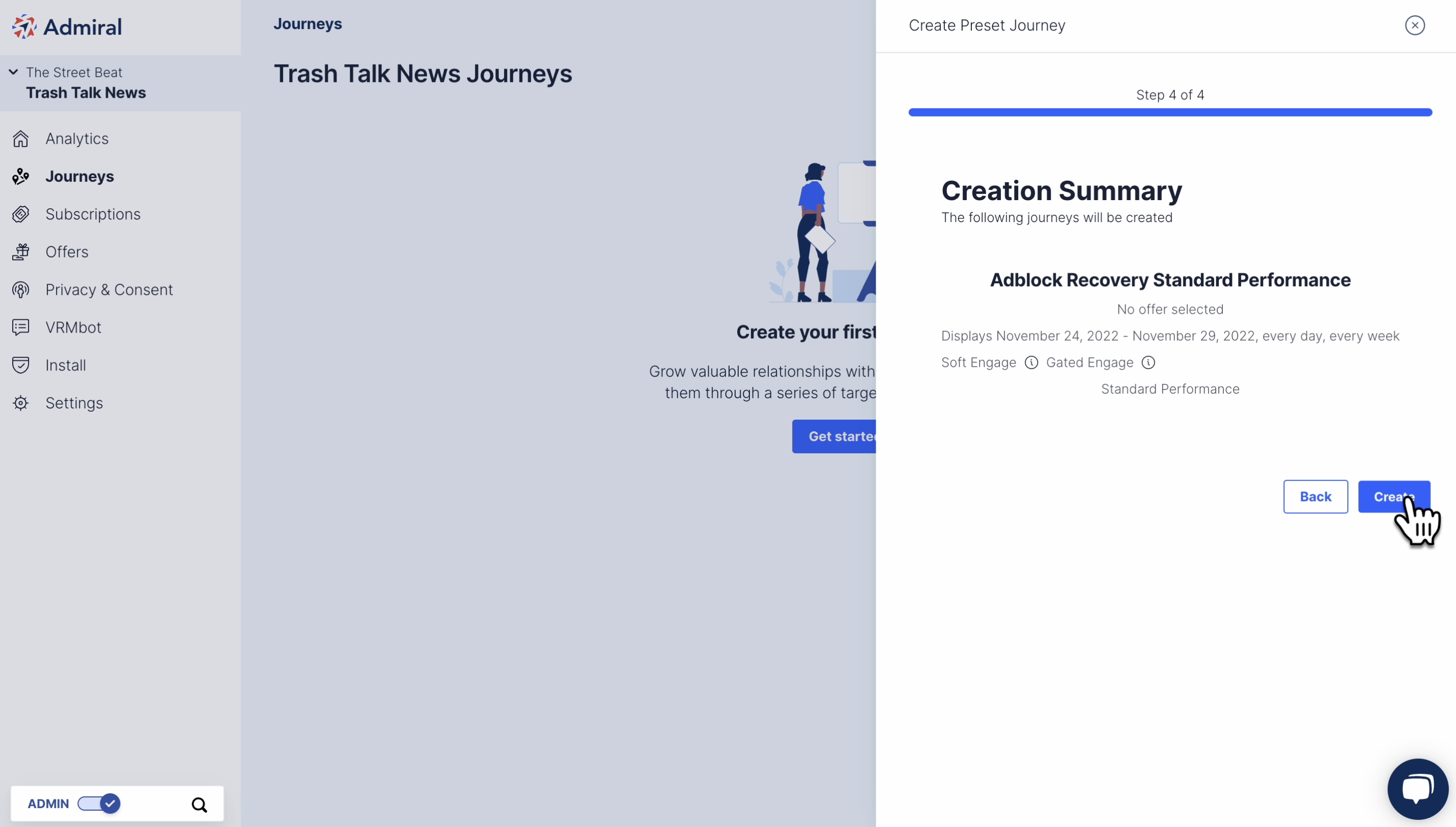 Click on the Journey you created.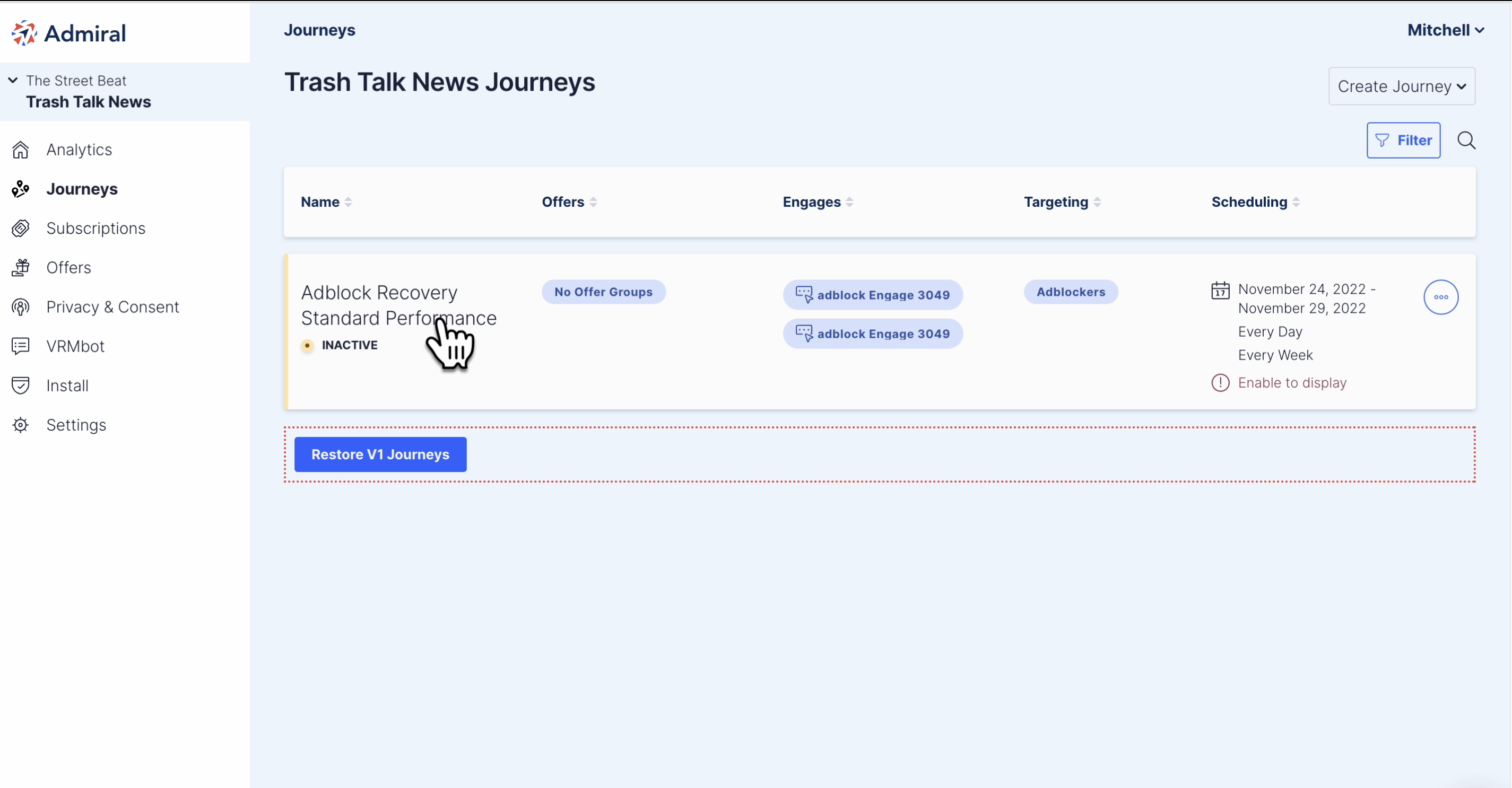 Click on the kabob menu in the upper right corner and then select Edit Targeting.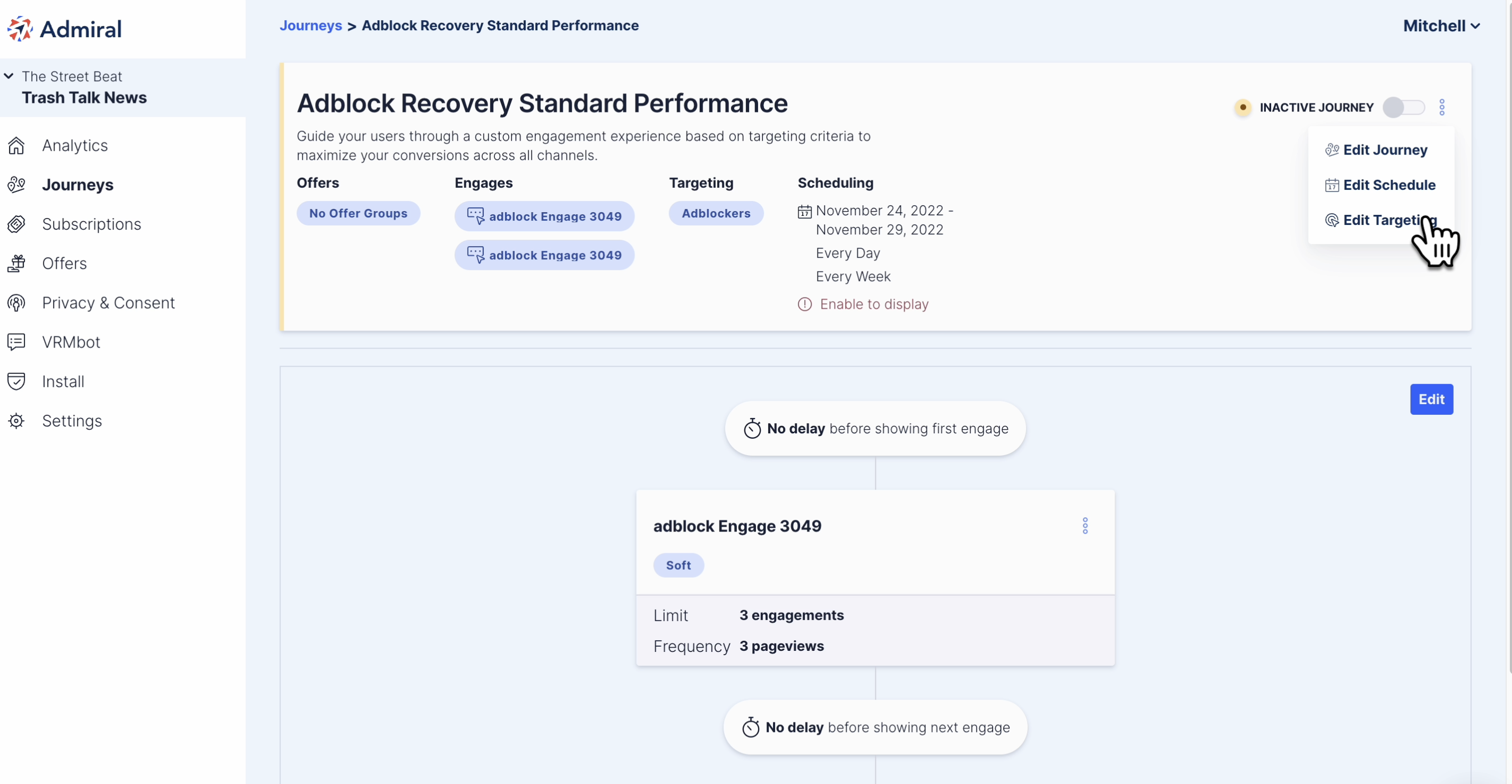 Click on "ADD NEW TARGETING CRITERIA."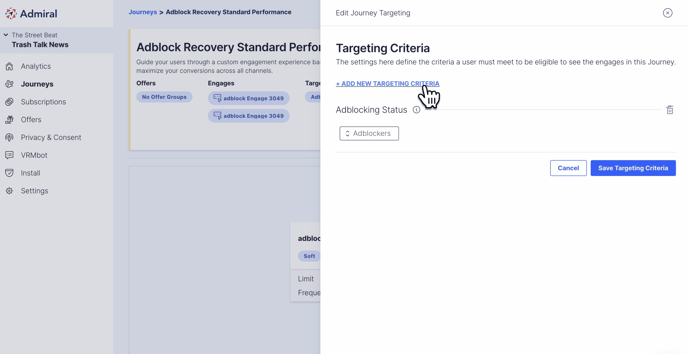 Select "Popularity" from the dropdown menu.



Select the number of popular articles you would like to engage visitors on. You can select as many as 20.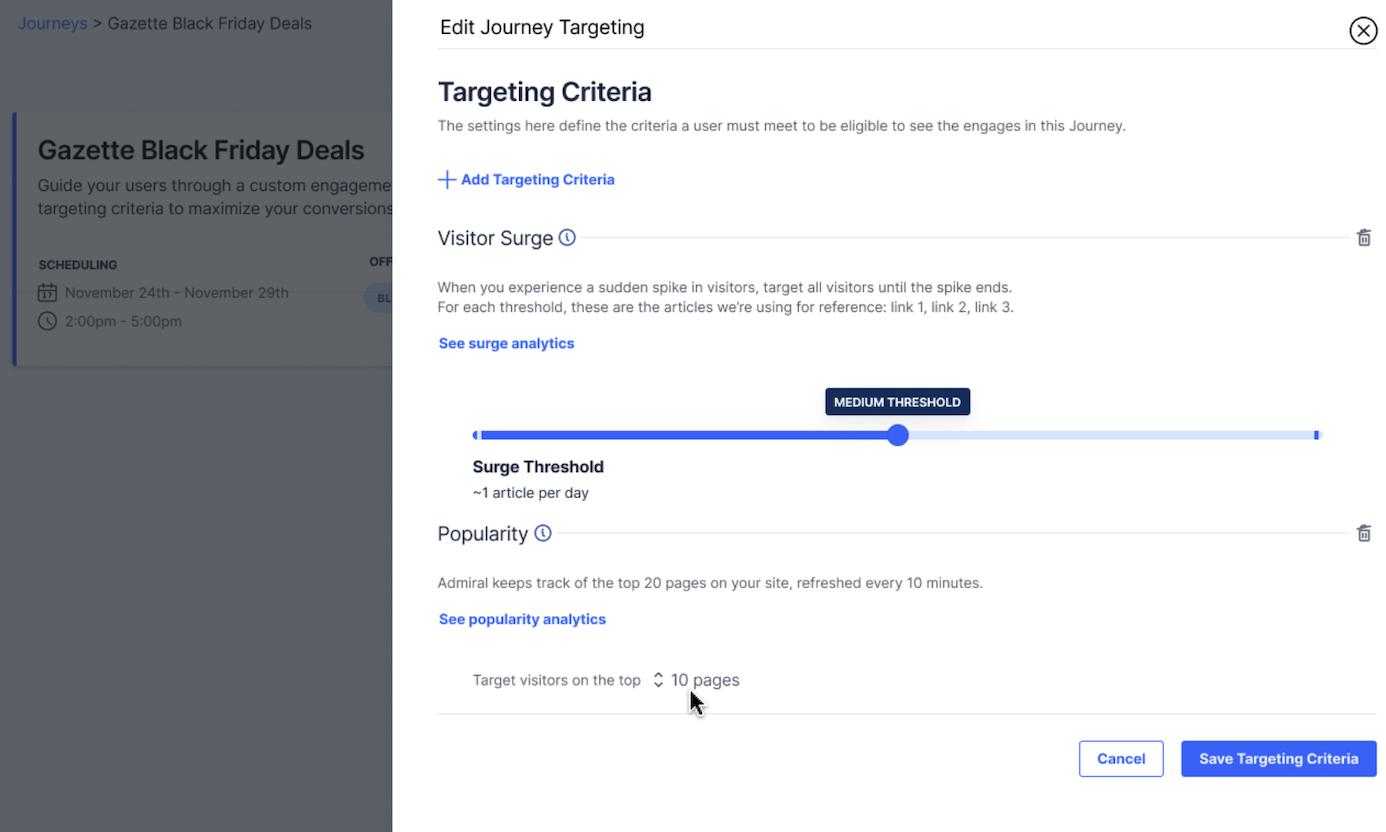 After clicking "Save Targeting Criteria," you are ready to go live with your Popularity Targeting Journey. Click on the toggle in the upper right corner to make it an active Journey.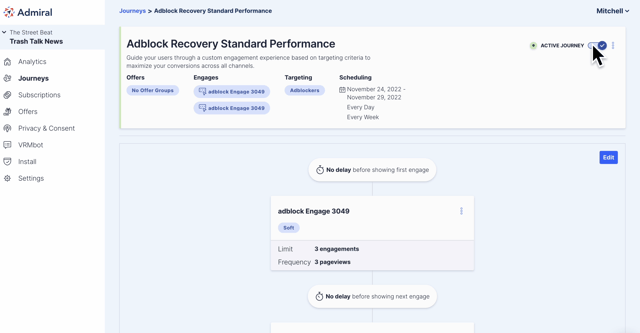 Article Popularity Analytics
In the Analytics tab, you can view your articles' historical pageview analytics as well as the articles that are currently popular.
Historical analytics
Current analytics
Frequently Asked Questions
Is there a way to only target visitors when an article is extremely popular?