How to configure Surge Targeting so you can capitalize on surges in traffic across your website.
Overview
When an article on your site is surging in popularity, this usually means a higher level of new or infrequent visitors are viewing your site.
With the Surge Targeting feature, you can take advantage of this traffic by configuring a Journey to display only on surging articles. An article is considered "surging" if the article is significantly more popular in a short period of time than other popular articles on your site.
You can also combine surge targeting with additional criteria for greater control over who is eligible to see the surge message.
TIP: Surge Targeting is especially effective when combined with targeting for specific visitor segments, such as non-subscribers and adblock users.
Create a Journey with Surge Targeting
NOTE: Skip the Create a Journey steps if you are applying Surge Targeting to an existing Journey.
Click on the Journey tab in your dashboard.
Click on Get Started.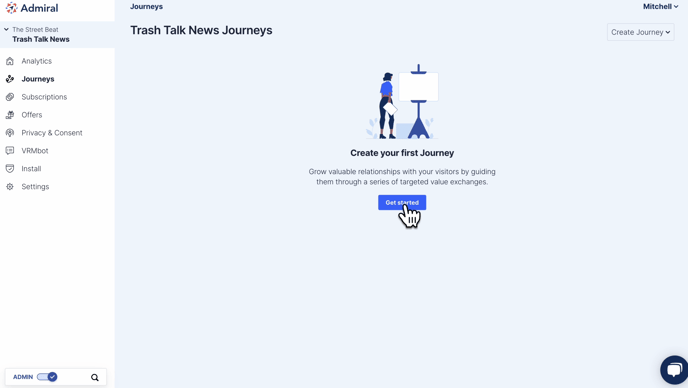 Now use the preset Journey menu to select the ask or offer you would like to show surge visitors.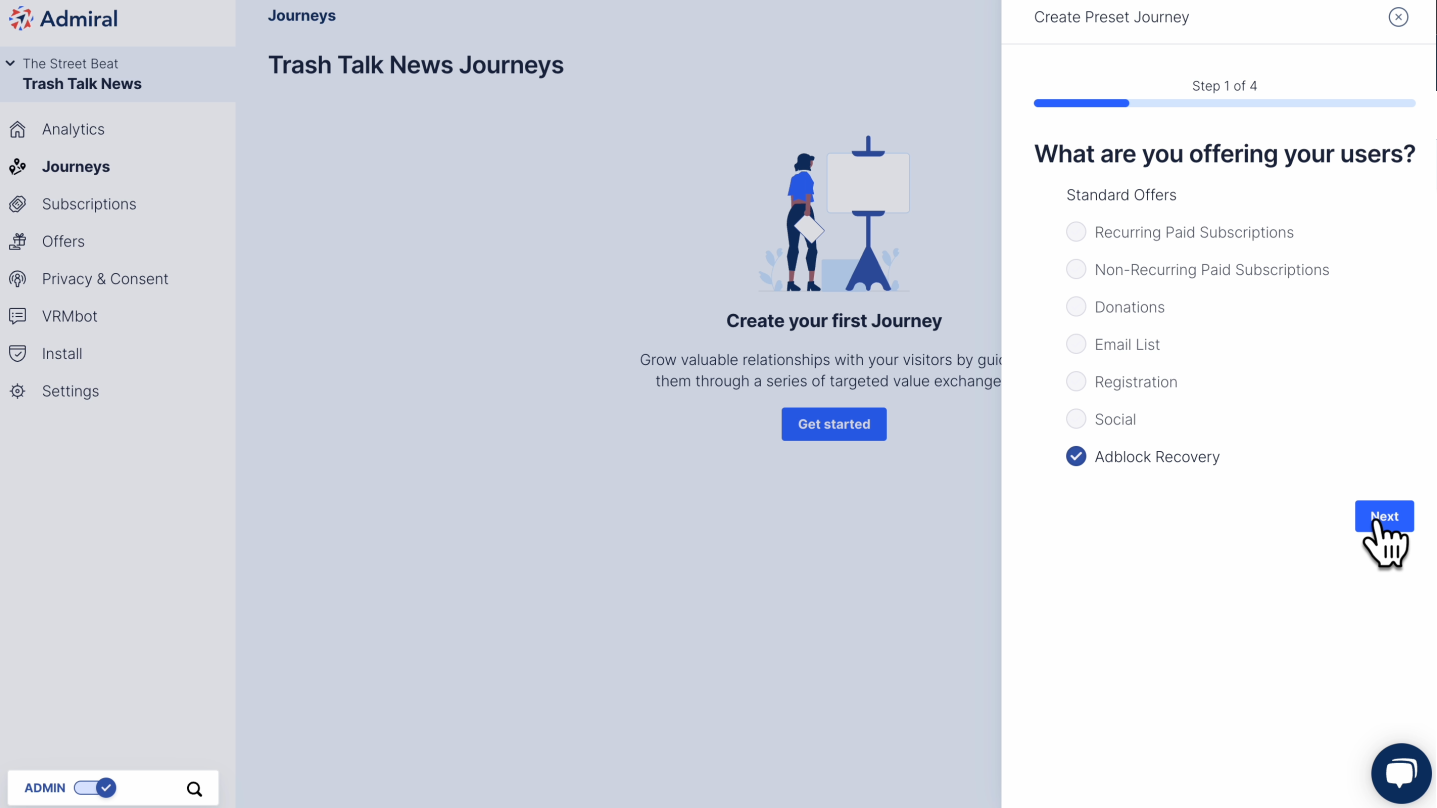 Select the time in which this offer should appear. You can select a date range in which this Journey will be active. You can also select the days of the week in which this offer should appear (for example, Saturday and Sunday only).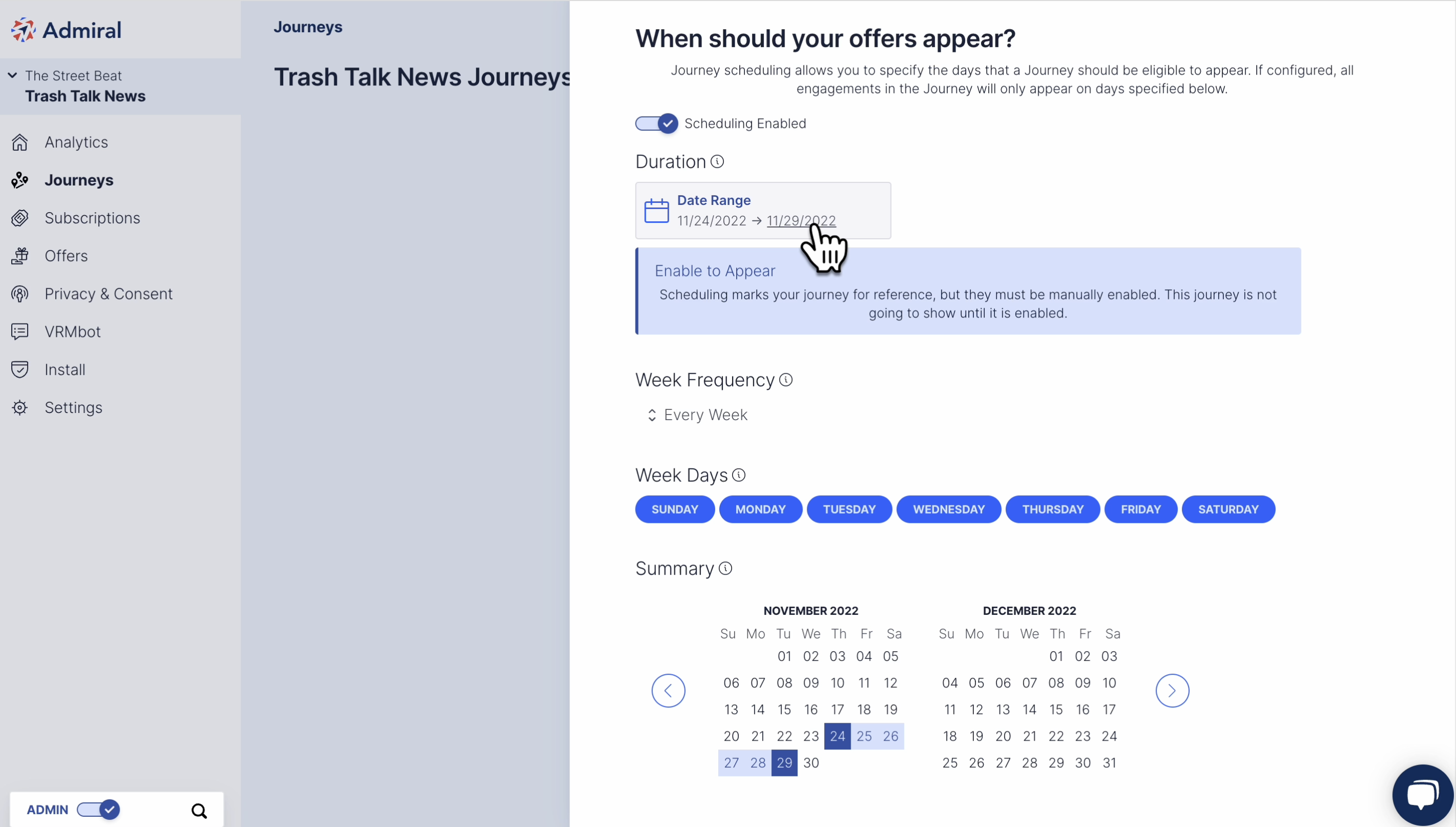 Now select the level of performance. This mostly has to do with the frequency in which you will engage visitors. Once the Journey is created, the frequency can be edited to meet you needs.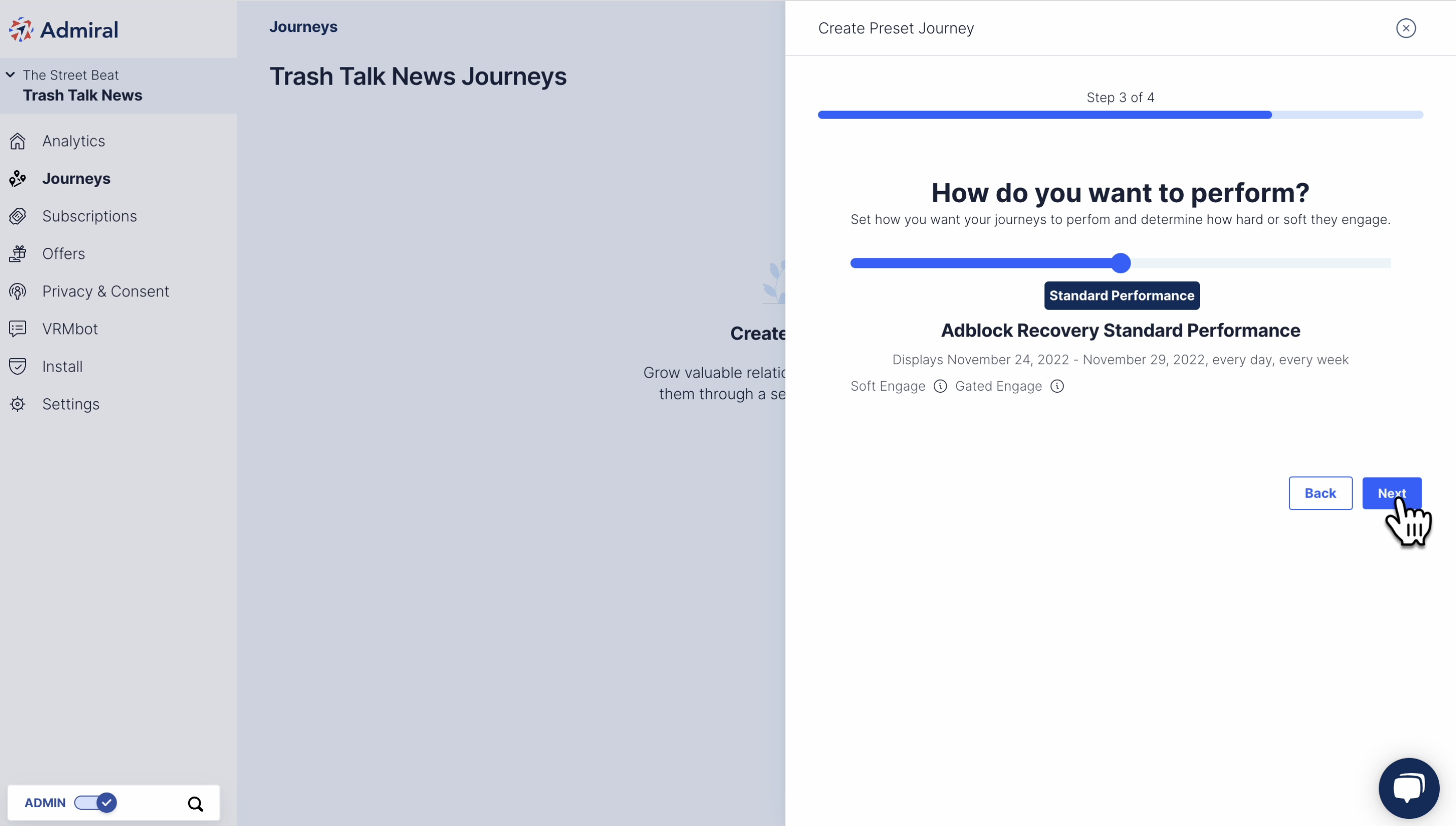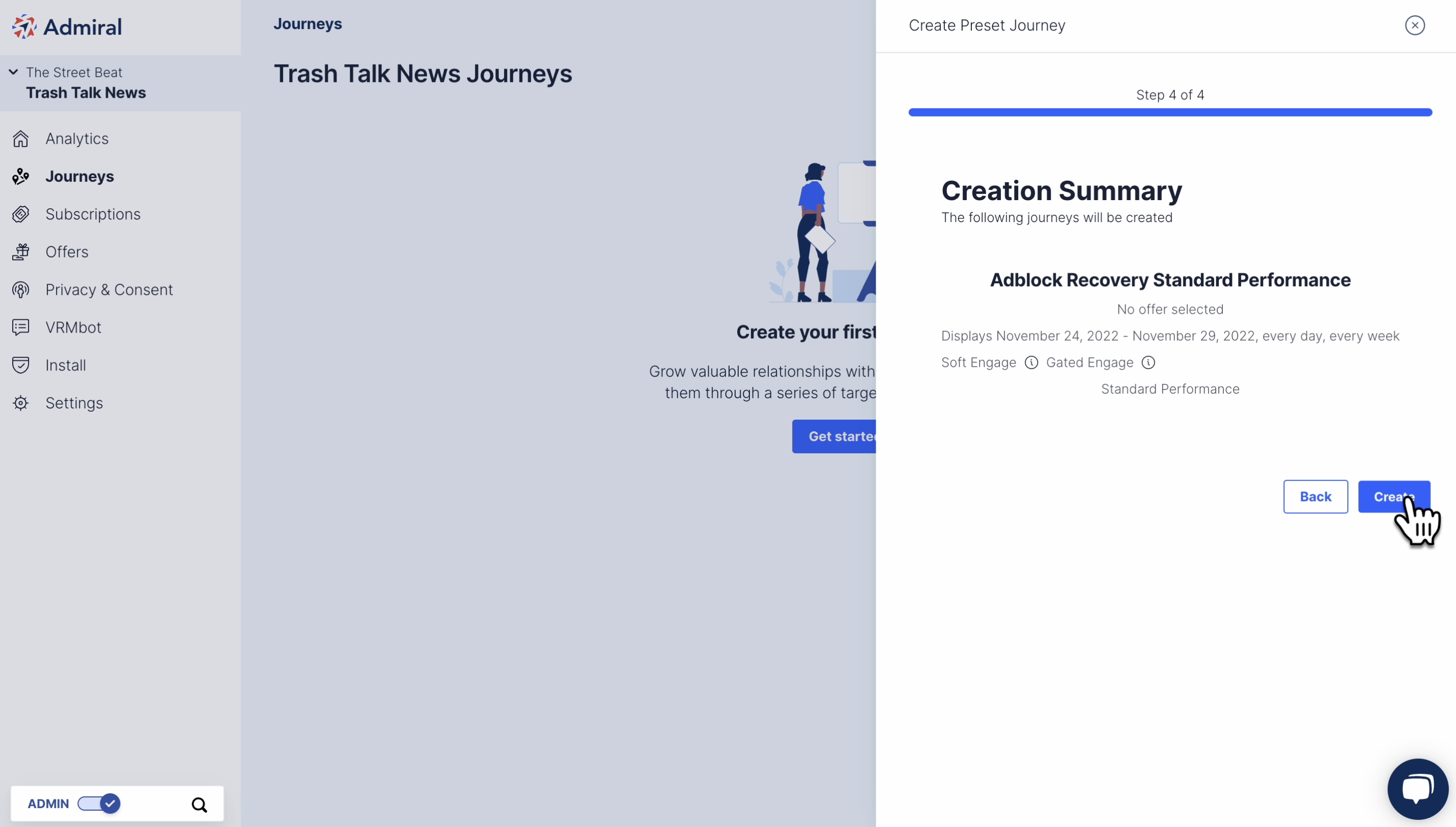 Click on the Journey you created.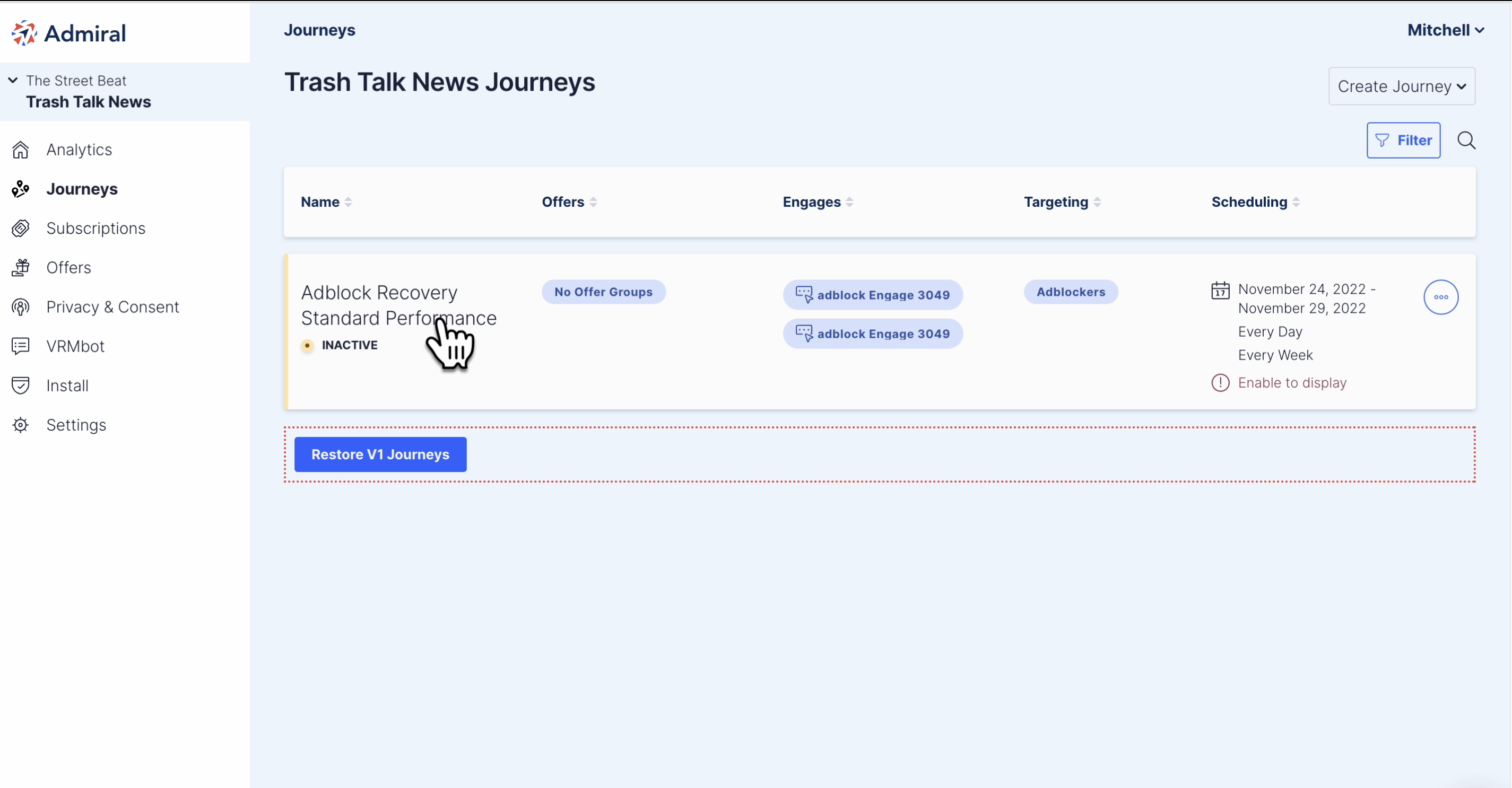 Click on the kabob menu in the upper right corner and then select Edit Targeting.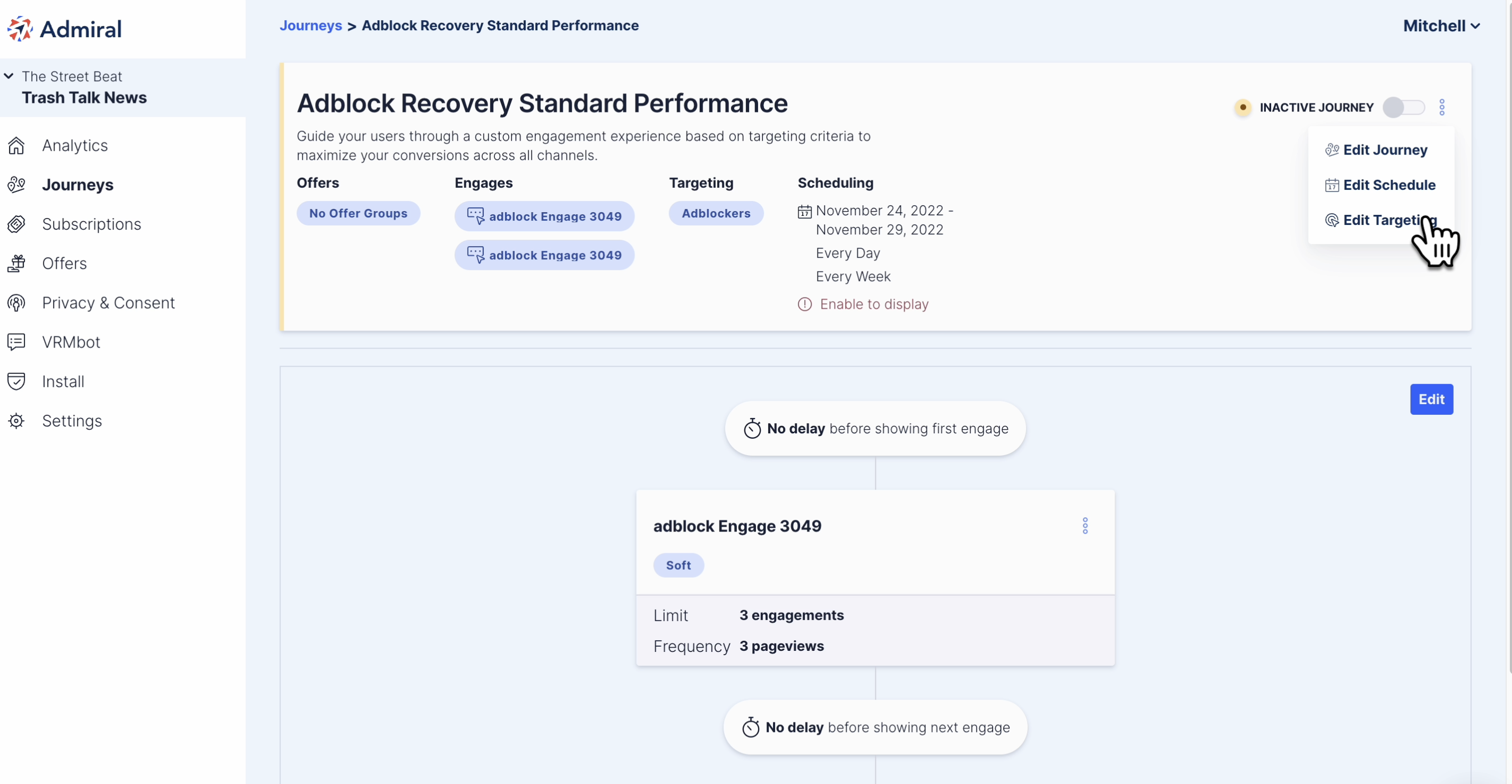 Click on "ADD NEW TARGETING CRITERIA."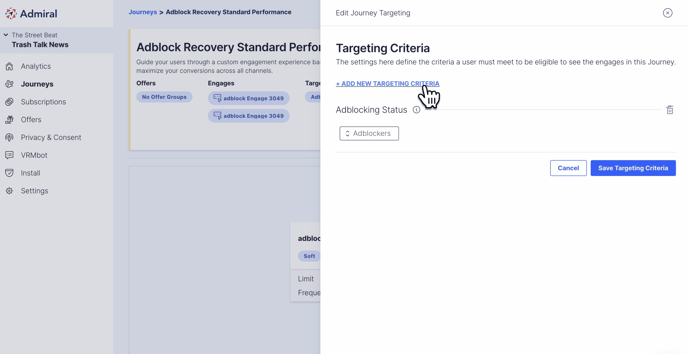 REMEMBER: Surge Targeting works best if combined with other targeting criteria, such as Adblocking Status ("Adblockers") or Subscription Status ("Non-Subscribers").
Select "Visitor Surge" from the dropdown menu.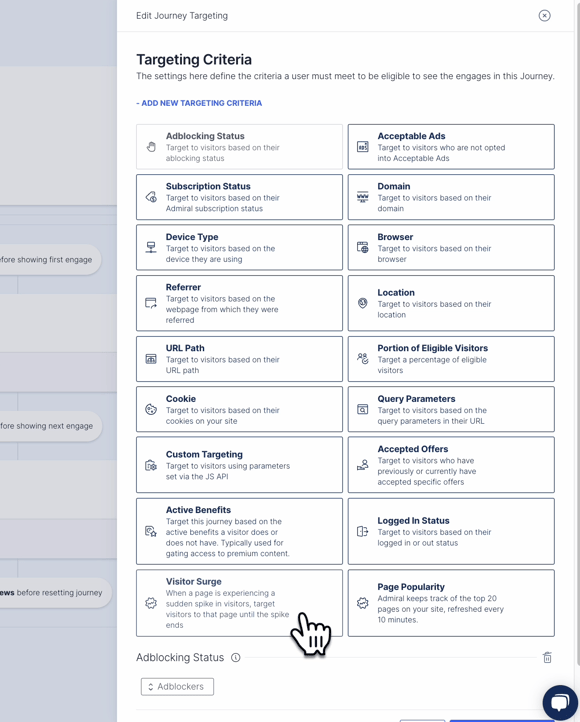 Now select one of the three threshold levels.

Low threshold: setting with the most amount of surging articles.
Medium threshold
High threshold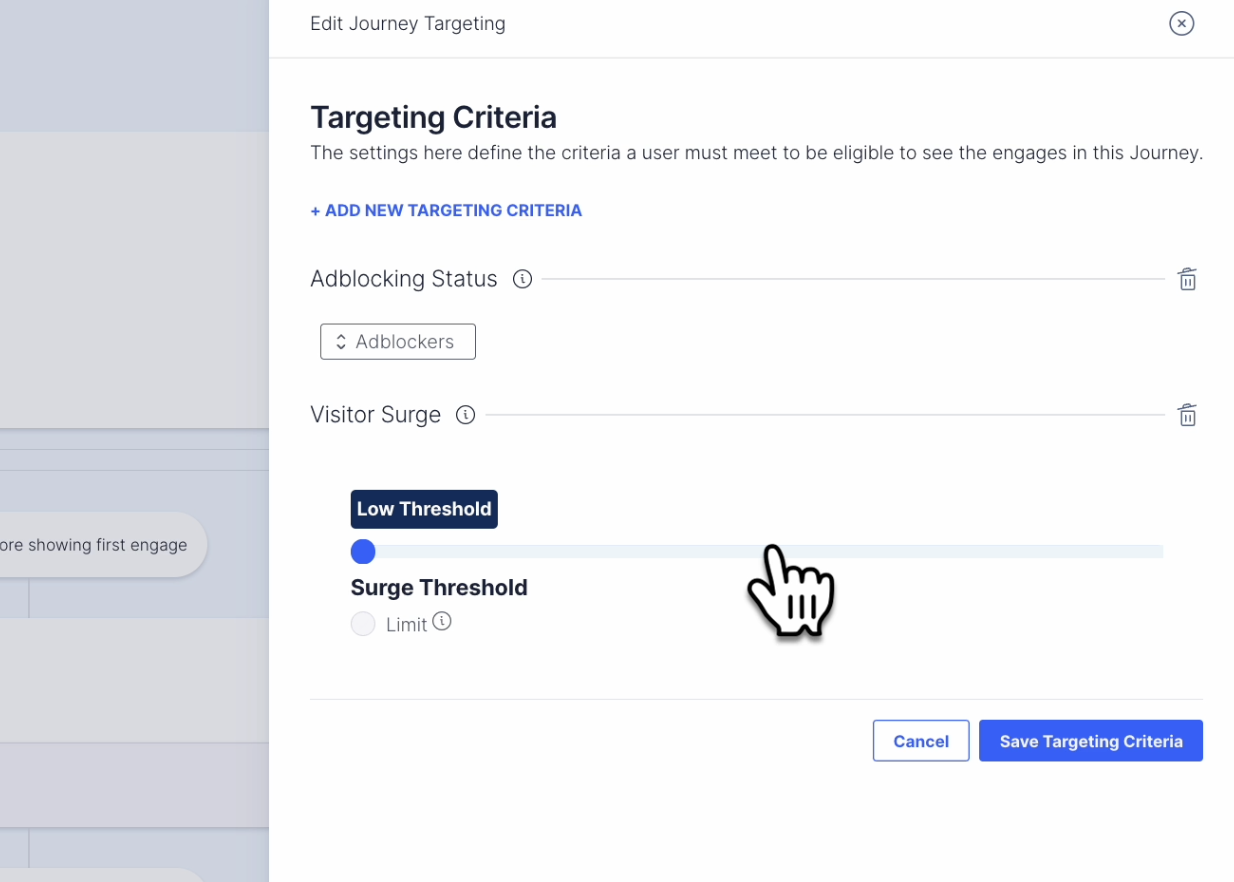 Next, click the Limit checkbox if you want to limit the number of surging pages that can be targeted. You are not required to set a limit.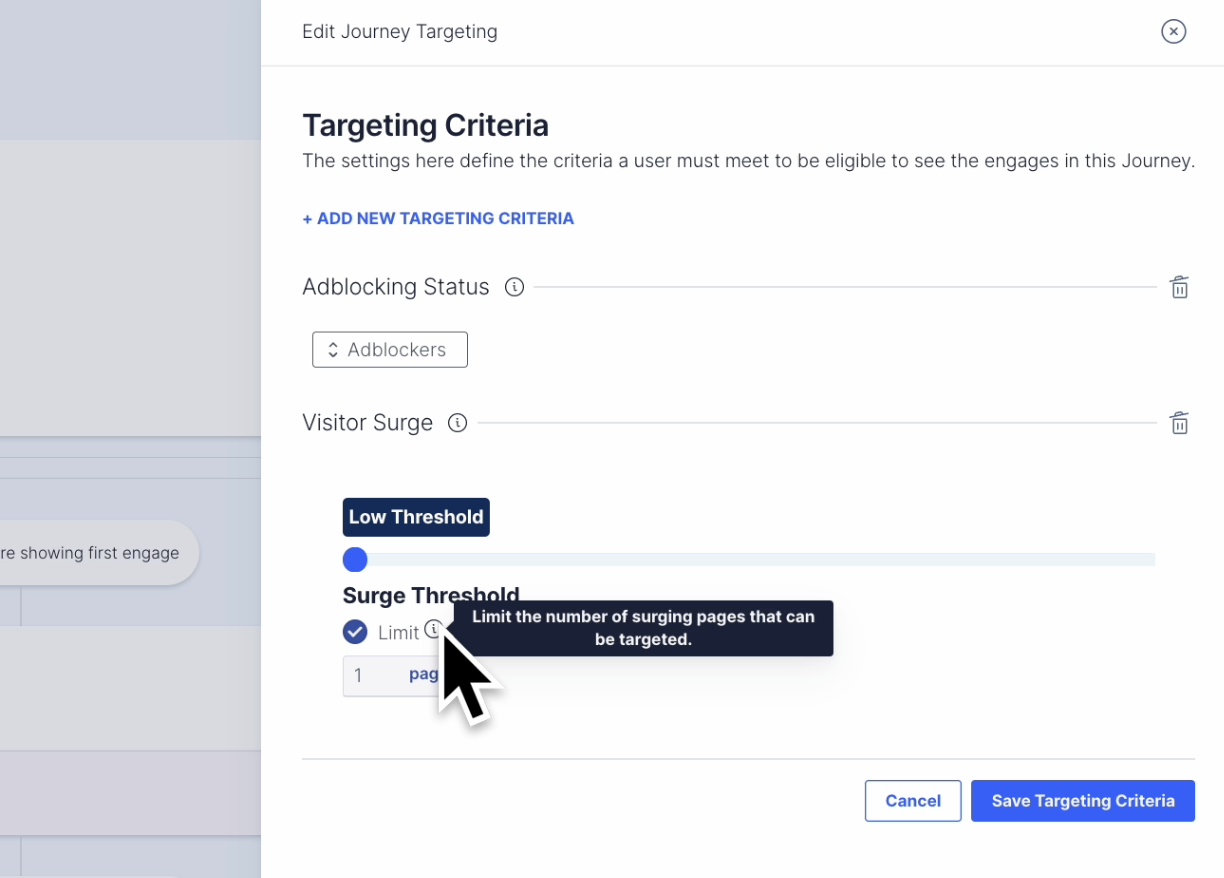 After clicking "Save Targeting Criteria," you are ready to go live with your Surge Targeting Journey. Click on the toggle in the upper right corner to make it an active Journey.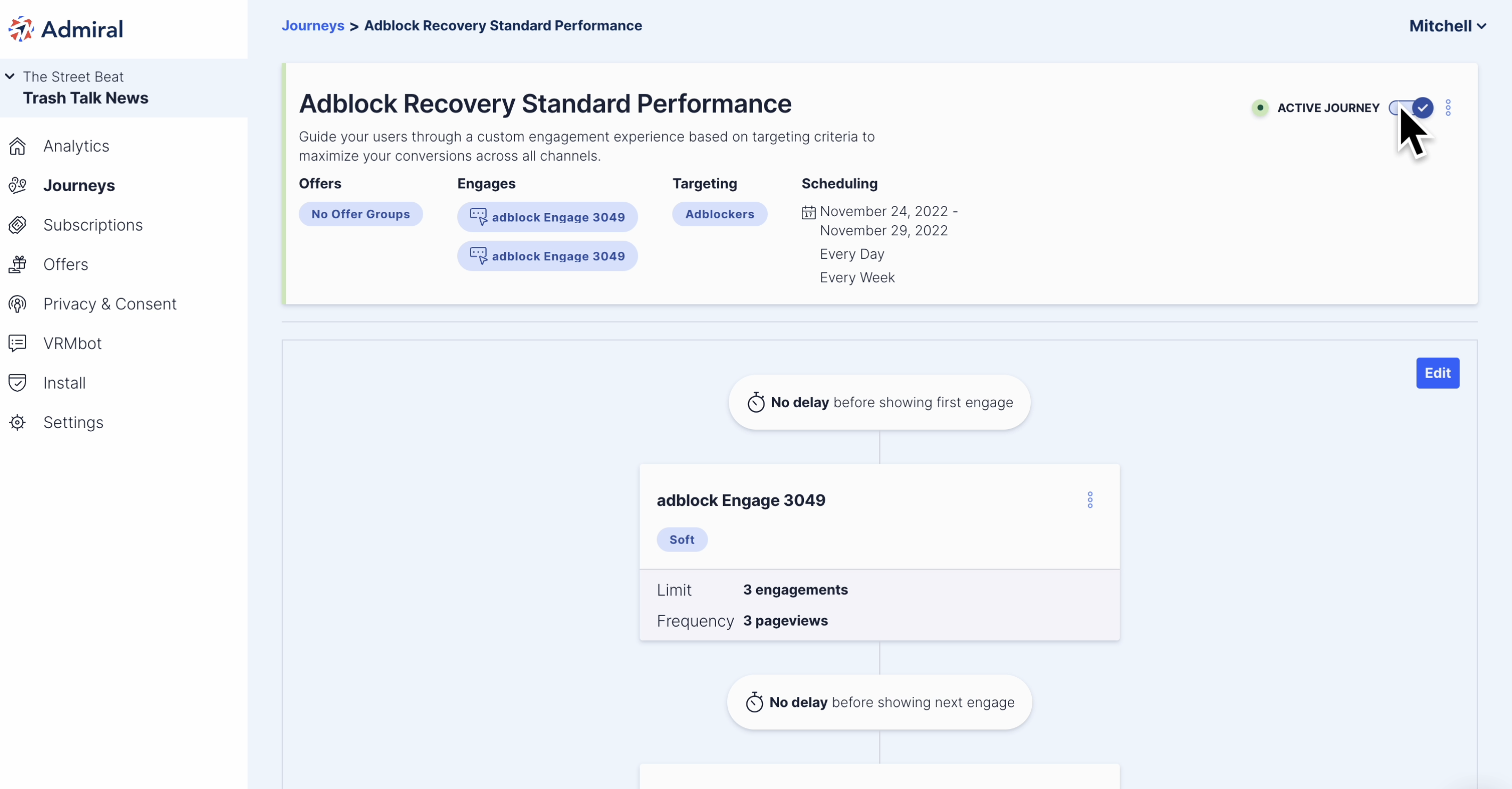 Surge Targeting Analytics
You can view your Surge Targeting analytics for each article in your dashboard. For each article the width of the lines represent how long an article was surging, while the number of lines represent how many times the article surged.
Frequently Asked Questions
How often does Admiral evaluate articles to check if they are surging?
Every 10 minutes.
If I have the threshold set to Low, and 30 pages qualify as surging, how does Admiral determine the 10 limited pages?
Surge will be enabled on the 10 highest surging pages.