How to add your translation of an engage message.
Overview
If your website is visited by non-English language visitors, you can add your own translations to meet the needs of these visitors. When a new translation of an engage is added, visitors who use that language will see the new translation as long as it is their browsers' default language.
---
Adding a Translation
1. Click on the Journey tab.
2. Select the Journey with the Engage you would like to translate.
3. Click on the kabob menu of the Engage. Select "Design."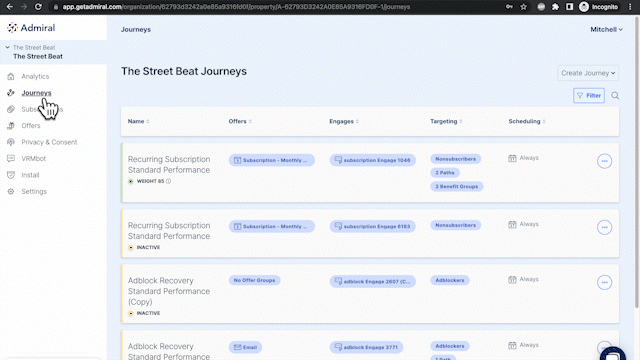 4. Click on "Message" and scroll down to the bottom.
5. Click on "Add a translation."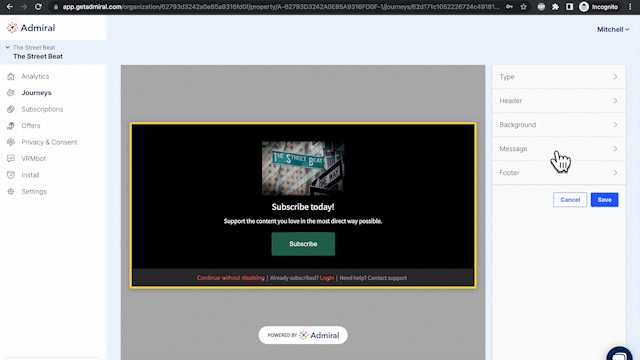 6. Select the language of the translation you are adding.
7. Enter the translation text into the required fields.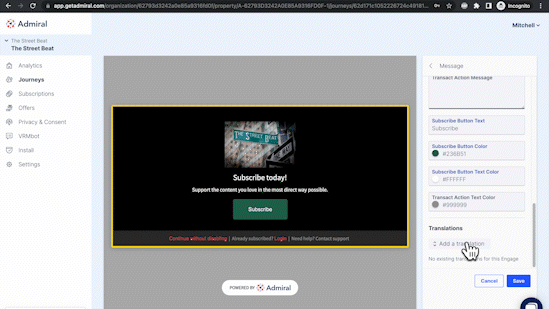 8. Click "Save Translation" once you finished adding the translation.
9. Click "Save" to save the engage design.
10. To preview the message, click on the engage kabob menu and select "Preview." For the engage preview to show the new translation, you must set your browser's default language to the language of your new translation. (For example, if you add a